Bethel's World Record Snowpeople
Bethel, Maine was the home of the World's Tallest Snowman in 1999 - and then we beat our own record in 2008 with the World's Tallest Snowwoman! (They melted, of course.) To put these giants into perspective -- Angus, King of the Mountain was about 10 stories tall; Olympia SnowWoman was about 11 stories tall! Their mouths were car tires, buttons were skidder tires, their arms were 25' spruce trees, and their hats were 16' and 20' diameter fabric made by middle school students. Olympia's eyelashes were alpine skis -- and just to die for!
In February of 2020, it was widely reported that our record was beaten by people in the town of Donnersbachwald, Austria. Many news outlets from around the world shared this information - however, we learned later that year that the Austrian record was disqualified! We never learned the reason why; we were simply told, "if it's in the book, you still have the record." It is impossible to correct the entire internet, so we'll just say it here: Our record still stands.
World's Tallest Snowman
Angus, King of the Mountain
1999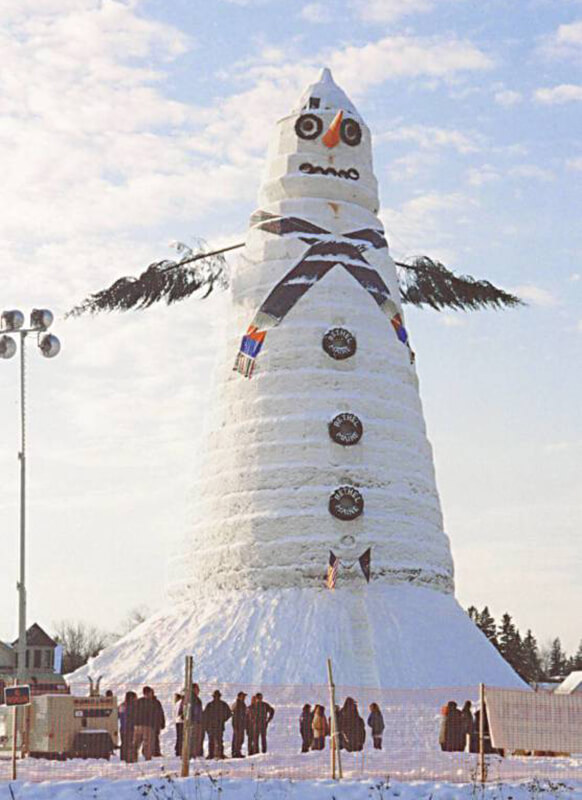 Height: 113' 7" (10 stories)
Weight: 8,000,000 lbs. of snow
Diameter: 80'
Melted: 06/10/1999
Named for Angus King, then Maine's Governor, now Maine's U.S. Senator
World's Tallest Snowwoman
Olympia SnowWoman
2008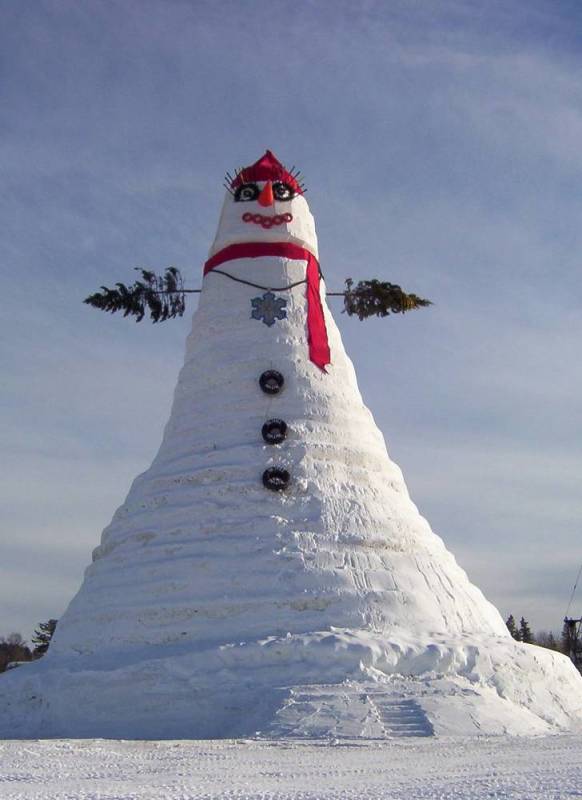 Height: 122' 1" (11 stories)
Weight: 13,000,000 lbs. of snow
Diameter: 125'
Melted: 07/30/2008
Named for Olympia Snowe, then Maine's U.S. Senator
1999 Start-to-Finish Photos of Angus, King of The Mountain:
2008 Start-to-Finish Photos of Olympia SnowWoman: